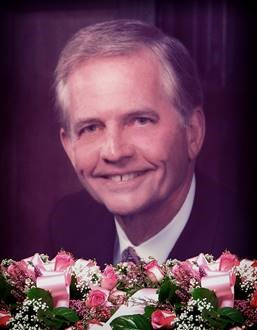 ---
E.H. Teasley & Company, Inc. has experienced an extremely hard loss of a leader, a father, a friend, a confidant and so much more.  E.H. Teasley, Jr. (Gene) will be greatly missed!
Services will be held at Sparkman Hillcrest Funeral Home & Memorial Park located at 7405 West Northwest Highway, Dallas, TX 75225 | 214-363-5401 | MAP,
on Monday, November 23rd at 1:00 pm. It will begin with a graveside service and followed with a memorial service and a reception afterwards.
---
Welcome to E.H. Teasley & Company and Inkjet Printing International, LLC, your source for outdoor media advertising, digital decor, environmental branding and custom print solutions for both indoor and outdoor applications.
Using primarily HP roll-to-roll and flatbed printers with environmentally friendly UV and Latex inks,we deliver print solutions done right, on time, and on budget.
We continuously invest in the newest printer technology and supporting equipment. By keeping our systems up-to-date we provide customers with a broad range of quality print solutions at a great value. Our close vendor relationships with printer and material manufacturers help us provide you with new applications and expand your business. Additionally,  our expanding web-based initiatives will be a source of convenience and choice. See why we are a proven printer of choice in the Dallas, Texas area as well as nationwide.
Video Gallery
                    Summer Adventures Video
                                                  Cotton Bowl Classic
                                                  at AT&T Stadium
                                                     State Fair of Texas 2012
Featured Products
| | | | |
| --- | --- | --- | --- |
| The Wine Garden at the State Fair of Texas is one of our most eye-catching displays of signage. We use rough wall graphics to create a painted on effect. | We have the ability of digitally printing directly on a variety of fabric materials up to 10' wide without a seam on our water based dye sub fabric printer. | Among our large range of digital printing equipment, our fabric printer has the capability to print up the 10' wide and prints on a broad array of fabrics with "green" water-based inks. | Claim space for your brand in every recipient's office or home. With branded gifts and giveaway items, a simple mug or hat can make a big, lasting impression. |
Featured Clients
Customer Comments
"IMG/High Field Marketing and EH Teasley's partnership goes back for over 12 years and continues to evolve as our needs do. Without fail, EH Teasley has ALWAYS found innovative solutions to opportunities for us to meet customer needs. We have a fantastic partnership with the entire team—they have become part of our customizable client proposals and contracts. Additionally, we have referred many vendors and ancillary support partners to EH Teasley and each time we have received glowing reviews."
- Adam Hochfelder - High Field Marketing
"CiCi's Pizza has used E.H. Teasley as a primary print partner for over eight years. Their quality in printing, attention to detail, competitive pricing and exceptional customer service sets them apart as one of the finest printers in the country. We can always rely on the personnel at E.H. Teasley to meet our very demanding and at times unreasonable delivery requirements. Despite these difficult schedules, their high quality standards are always maintained. I consider E.H. Teasley an important and critical partner in producing high quality, printed marketing materials for the CiCi's Pizza brand."
- Sara Hundley - CiCi's Pizza
"Inkjet has always gone above and beyond and come through and helped us find a solution."
- I Am Second
"Inkjet does a great job helping us turn a concept and idea into life."
- Dallas Stars
"We started doing business with Inkjet in 1996. Three elements that impresses me most about Inkjet - their customer service is outstanding, they are always on cutting edge of technology and delivery has always been on time. They are very much a part of our business. It's been a perfect partnership."
- Impact
"It's been a great partnership with Inkjet. They're professional. It's been special to see the creative ideas we had in our mind coming out more spectacular, more than we had hoped for."
- Grace Outreach
"What we look for in vendor relationships is a commitment to excellence, someone we can trust, solution oriented vendors. We wanted our space to reflect excellence and the space to help us tell our story."
- I Am Second